First Sunday of Lent - Cycle B
February 22, 2015
Click here for USCCB readings
Opening Prayer
First Reading: Genesis 9:8-15
Psalm:
25:4-9
Second Reading: 1 Peter 3:18-22
Gospel Reading:
Mark 1:12-15
This Sunday's Gospel reading takes place right after Jesus' baptism in the Jordan River by John the Baptist (verses 9-11). Somewhat more detailed accounts of this event are given in the other synoptic gospels of Matthew (4:1-11) and Luke (4:1-13).
In the same way that Adam was tempted in the garden "among wild beasts" and the children of Israel were tempted in the wilderness, Jesus undergoes a very real temptation by Satan, whose name means "adversary" (1 Peter 5:8, RSV-CE) or "accuser" (Revelation 12:10). Jesus, however, out of love for his Father (Mk 1:11), succeeds where Adam and Israel failed.
The arrest of John (verse 14; Matthew 14:1-12) is a key event in the gospels, marking a shift in Jesus' ministry from Judea, in the south, to the Galilee region of the north. John's arrest also foreshadows Jesus' own arrest leading to his trial and crucifixion.
"The kingdom of God" refers to God's sovereign rule over all the nations through Jesus. It is idealized by the Old Testament Davidic kingdom at its height which ruled not only over the twelve tribes of Israel (2 Samuel 5:1-5; Matthew 19:28) but exercised control and influence over gentile (non-Jewish) nations (1 Kings 4:20-21; Matthew 28:18-20). The kingdom that Jesus announces will, through his death on the cross, turn this ideal into a spiritual reality (Ephesians 2:11-22).
QUESTIONS:
In the 2nd reading, what inference does St. Peter draw about baptism from the story of Noah? By what power does he say this is accomplished?
What is the significance of the number "forty" in Mark 1:13? What other great events in salvation history revolve around this number (Genesis 7:11-12; Exodus 25:15-18; Numbers 15:26-35; 1 Kings 19:1-8)?
What is the common preaching theme of John the Baptist (Mark 1:2-4), Jesus (verse 15), and the first disciples (Acts 2:37-38)? What does it mean to "repent"?
Why do you think it is important for us to hear about Jesus' temptation by Satan in the wilderness? What benefit is it for us to undergo our own temptations (Hebrews 12:3-11; James 1:2-4)?
Besides Satan, where do temptations come from (1 John 2:15-17; Romans 7:15-25a)?
After his temptation, Jesus was ministered to by angels (verse 13). When we have successfully resisted temptation, are we able to see how God sustains and rewards us? How?
Both John the Baptist (Mark 1:6) and Jesus followed practices of self-discipline for religious reasons. What self-disciplining practices do you use for religious reasons? How have they influenced your own "change of heart" (repentance)?
Closing Prayer
Catechism of the Catholic Church: §§ 362, 374-79, 396-411, 538-40, 1427-39, 2043, 2846-49
It is necessary that temptations should happen; for who shall be crowned but he that shall lawfully have fought, and how shall a man fight if there be none to attack him? --St. Bernard
Please prayerfully consider donating to help with this site's server costs. Thank you for your support!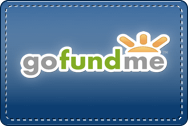 Read God's Book continually; never let the sacred volume be out of your hand. Learn, so that you may teach.
- St. Jerome