Advent and Christmas 2015 Bible studies now available here.
Solemnity of All Saints- Cycle B
November 1, 2015
Click here for USCCB readings
Opening Prayer
First Reading:
Revelation 7:2-4,9-14
Psalm:
24:1-6
Second Reading: 1 John 3:1-3
Gospel Reading:
Matthew 5:1-12a
All Saints Day was is instituted to honor all the saints, known and unknown, and, according to Pope Urban IV, "to supply any deficiencies in the faithful's celebration of saints' feasts during the year." Although local roots of this Solemnity go back as far as 397 A.D., Pope Gregory IV (827-844) extended the celebration on 1 November to the entire Church. The vigil seems to have been held as early as the feast itself. For Catholics, the Solemnity of All Saints is a holy day of obligation.
Today's Gospel is from the Sermon on the Mount [Sermon on the Plain in the parallel gospel of Luke (6:20-23)] and is known as the Beatitudes. A "beatitude" is defined as "a declaration of blessedness on the ground of some virtue or good fortune." In the Old Testament, it is conceived as a communication of life (grace) from God (see Psalm 1:1, 33:12; Proverbs 20:7).
The Beatitudes have been called Jesus' "blueprint" of the Church and give us an idea of how his kingdom is supposed to "work." According to

The Catechism of Pope St. Pius X

, "the various rewards promised by Jesus Christ in the Beatitudes all denote, under different names, the eternal glory of Paradise…The Beatitudes not only procure us the glory of Paradise, but are also the means of leading a happy life, as far as this is possible here on earth…Those who follow the path of the Beatitudes do receive a reward even in this life, inasmuch as they enjoy interior peace and contentment, which is the beginning, even though an imperfect one, of the happiness of heaven."
QUESTIONS:
What does each Beatitude mean to you? What gospel value is it calling you to live?
How hard or easy is it for you to live this gospel value? How would living some, if not all of the beatitudes get you into trouble?
How would living each of the Beatitudes become a blessing in your life?
What beatitude challenges you the most and perhaps even repulses you a bit?
Which beatitude makes you feel most uncomfortable? Which one is most puzzling? Which one do you feel called to develop more in your life? Why?
Overall,

what are the Beatitudes calling you to live in your life? How can living the Beatitudes allow you to live more in imitation of Jesus and his holy ones, the Saints?
Closing Prayer
Catechism of the Catholic Church: §§ 1716-1729, 1024-1029
Convert those who do not believe with the example of your life, so that your faith has a motive. If God's Word pleases you, act accordingly--not only God's Word in your heart, but in your life so that you will form God's family, united and pleasing in His eyes in all your actions. Don't doubt, brethren, that if your lives are worthy of God, unbelievers will find faith. --St. Augustine
Please prayerfully consider donating to help with this site's server costs. Thank you for your support!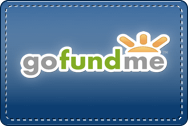 Read God's Book continually; never let the sacred volume be out of your hand. Learn, so that you may teach.
- St. Jerome