Second Sunday of Easter (Divine Mercy Sunday) - B
April 12, 2015
Click here for USCCB readings
Opening Prayer
First Reading:
Acts 4:32-35
Psalm:
118:2-4, 13-15, 22-24
Second Reading: 1 John 5:1-6
Gospel Reading:
John 20:19-31
This Sunday's reading begins on the evening of Easter Sunday and continues one week later—the second Sunday of Easter. Every resurrection appearance of Jesus dated in the gospels occurs on a Sunday. This Sunday is also the celebration of Divine Mercy Sunday, declared by Pope John Paul II on April 30, 2000.
Jesus appears to his fearful disciples as they cowered behind locked doors. He bears in his glorified body the scars of his Passion, showing he has the same body he was buried with and is not, as the disciples fear, a ghost (Luke 24:36-40).
Jesus reassures them by saying "Peace" ("Shalom'). Jesus breathes on them, imparting the Holy Spirit upon them. This anticipates the gift of the Spirit to be given to the Church 50 days later on Pentecost. It also institutes the sacrament of Penance, by which the apostles are empowered to forgive sins in Jesus' name.
The apostle Thomas is not present at this first appearance and expresses his disbelief. Jesus returns, however, and Thomas has a dramatic change of heart.
QUESTIONS:
The themes of the Second Sunday of Easter are those of faith and divine mercy. In the 1st Reading, how do the Apostles and the early Church display their faith in God?
In the 2nd Reading the ideas of obedience and faith are repeated often. How, in a sense, can these be seen as different aspects of the same thing?
Of who or what are the disciples afraid? Of all the things Jesus must have said, why does St. John record "Peace be with you" three times (verses 19, 21, 26)? How does this relate to their fears? To their being sent (verse 21)?
How does Thomas' personality compare with Mary Magdalene's (verse 13)? To the other disciples (verses 9, 19)? How does Jesus deal with Thomas' doubt (verse 29)?
Under what circumstances are you liable to exclaim, "My Lord and my God!" along with Thomas? How might that prayer become more that a mere formula?
Where could you use Jesus' "peace" right now: in some relationship? In some inner fear? In your work? What doubts or questions about God are you struggling with? What have you found helpful in dealing with doubts?
Closing Prayer
Catechism of the Catholic Church: §§ 643—645, 1087, 1441, 730, 976, 1287, 1461
The disbelief of Thomas has done more for our faith than the faith of the other disciples. As he touches Christ and is won over to belief, every doubt is cast aside and our faith is strengthened. ~St. Gregory the Great
Please prayerfully consider donating to help with this site's server costs. Thank you for your support!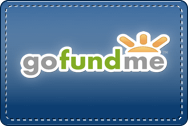 Read God's Book continually; never let the sacred volume be out of your hand. Learn, so that you may teach.
- St. Jerome